You are hereWhisperer's blog
Whisperer's blog
---
What a great weekend!
I was really looking forward to the fling after a big year of racing. Hoping for a
good result, well prepped and really motivated, however.......
Tubeless long term report..
There was a thread recently about Stans tubeless, so I thought I'd do a report of my experience as a long term user and happy tubeless rider!
I started with Crossmax UST wheels and UST (Panaracer Fire-XC) tyres.
Worked OK, but heavy. Added Stans liquid and no punctures, just used to see where puncture would have been by pinhead wet spots now and again.
From here on, I have never used a tubeless tyres again, but careful not to use tyres on the 'not recommended list' on stans website. My main reason for going back to std tyres is weight.
With all this talk of Single Speeding, I thought I'd share my experience as a 'recent' convert.
I built up a bitsa for commuting, based on an MTB hardtail frame, some tired Crossmax wheels, hayes disks and odd bits I had around the shed. I got a rigid zion fork, for about $70 and that does fine for the road. No need for a lockout!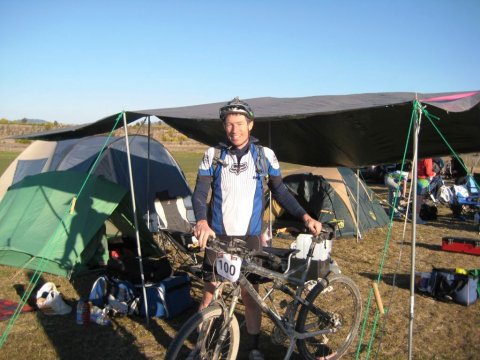 Great weekend, challenging course, as always great to have friendly banter, and great results by everyone.
I had a good race, pacing myself well to my objectives, getting to the end in 'good' shape and avoiding cramps.
Kept my heart rate below 80% most of the time, averaged 75% (143) over the 8 hours, didn't cramp and had enough fuel in the legs for another lap. But.... the short travel bikes really meant hard work on the downhill track descent, and the rest of the time it was either pretty technical or open and gravelly, meaning pretty loose. As Steve01 commented, good practice for drifting & sliding around!