You are hereCalendar / Mont 2010 training ride @ Terrey Hills/West Head
Mont 2010 training ride @ Terrey Hills/West Head
---

When:
Sunday, 7 March, 2010 - 07:00
The meeting times are 'ready to ride'. If you need time to prepare equipment then please arrive a few minutes earlier.
Come Rain or Shine:
If it's raining, I won't be there.
Meeting Point:
Terrey Hills shops / Fire brigade car park
It's another "Team Big Test Icicles" training ride for the Mont 2010. (plus special guests)
Come along for a reasonably paced training ride starting with Centre track in reverse, moving on to Towlers Bay for some decents and climbs and scenery; and a bit of Salvation track on the way back.
This is open for all to join; come along to conquer the demons of Towler's Bay & "Dibbler's corner".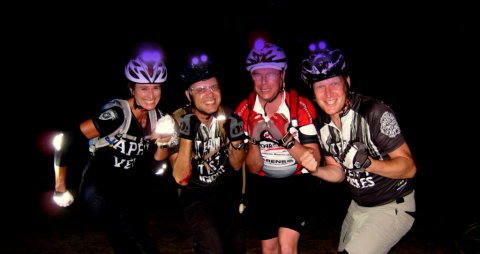 Bernd, bri, Hans, Sinkes, Trev




Were you there and have a story to tell?