Avid Matchmaker
---

Anyone considering moving their Avid levers/SRAM triggers around (like me - gonna put the brakes inboard) might be interested in this little Avid Matchmaker thing I just noticed. Didn't see it before, perhaps I'm just slow.
No, it's not some kind of super keen cupid, it's a single mount that both Avid Levers and SRAM shifters can hang from. Found a nice picture here on NSMB:
Hmmmm... Ultimate and X0....

You can even hang pop-loc remote switches off these two, as this page shows:
http://www.pinkbike.com/news/2006-Sea-Otter-SRAM...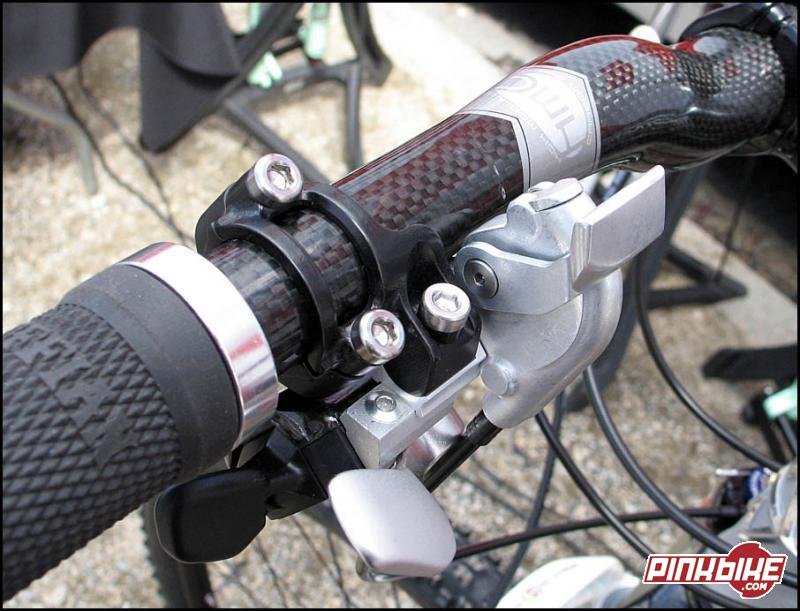 FWIW, Avid's accessory page also shows a pic, but doesn't tell us much: