You are hereCalendar / Golden Jubilee Mountain Bike Park Grand Opening
Golden Jubilee Mountain Bike Park Grand Opening
---

Note that this ride is
Cancelled
.
When:
Sunday, 25 September, 2011 - 14:00
The meeting times are 'ready to ride'. If you need time to prepare equipment then please arrive a few minutes earlier.
Come Rain or Shine:
I'll be there, no matter what the weather.
Meeting Point:
Back of Golden Jubilee Oval, North Turramurra
see applicable nobmob thread for details, come along and show the councils these facilities are needed all over.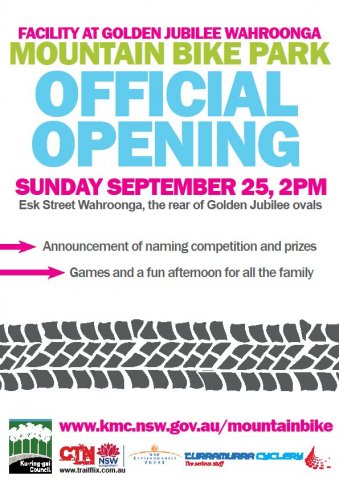 nrthrnben
Were you there and have a story to tell?