Missing the BBQ ;-( Crossing the Mekong in Laos
---

G'day Nobmob guys and gals!
Sorry for missing the BBQ - Benji and I will be there in spirit
Yesterday we did some more MTB'ing on our Vietnam -> Laos -> Cambodia family trip.
We stayed in the ancient Royal Capital of Laos (Luang Prabang) and crossed the mighty Mekong with a longtail boat...bikes and all...
Some more (dusty & hilly) cycling in the hinterland brought us to some remote hilltribe villages and challenging river crossings.
We would have been terribly lost if not for our local guide Chao which showed us the way.
Here are some pics:
With my son Benji (11) after crossing the Mekong, royal pagoda on the hill.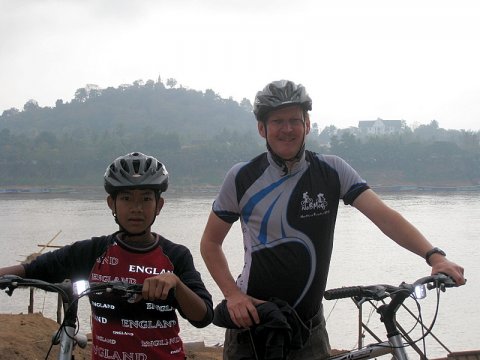 Misty Morning start: Our trusty guide Chao guiding the long tail into the rapids...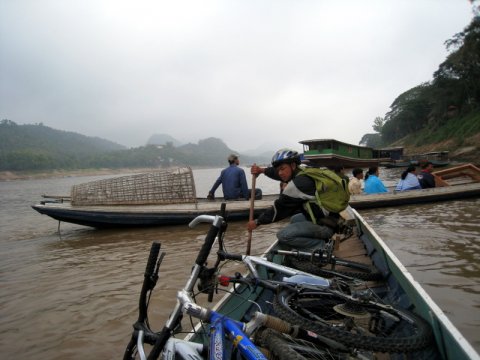 Loading the rental Trek hardtails - actually not a bad steed!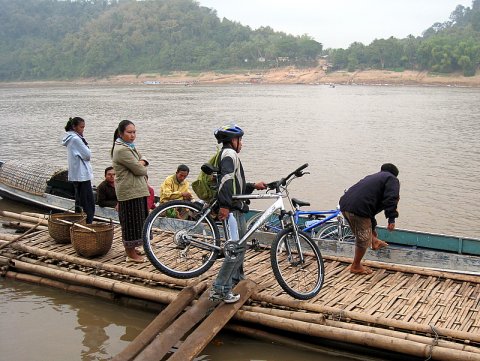 Why does the longtail ferryman look so worried?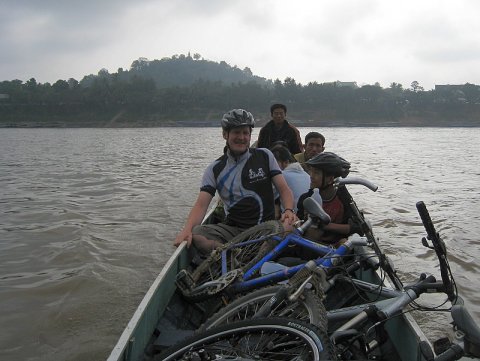 Laos hilltribe (Khamu) village in limestone country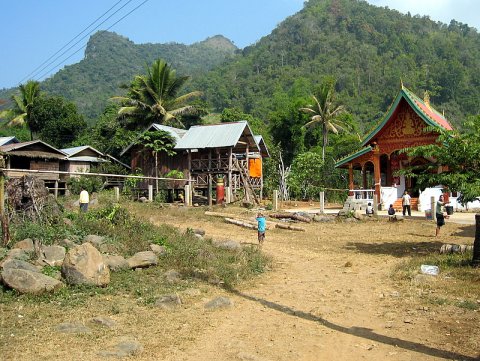 Lunch stop in hill tribe village - Benji sampling buffalo meat.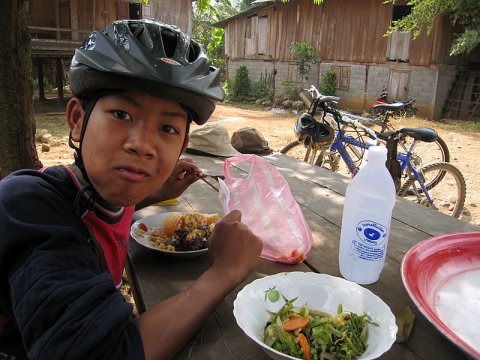 River crossing - will the local "public bus" (truck) make it?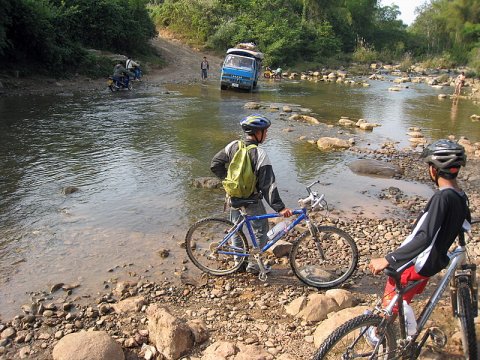 More here: http://nobmob.com/image/tid/848
Have a cold one for us, too! Merry Xmas!
Rgds, Hans & Family
__________________
May all your lines be the right ones...