You are hereClassifieds / For Sale: Giant trance x2 2010 (medium)
For Sale: Giant trance x2 2010 (medium)
---

My beloved giant trance is up for sale

Great xc bike which has served me very well, eats up single track and climbs like a mountain goat.
Bike is in absolute A1 +++ mechanical condition, recently having both front and rear suspension overhauled costing me $600.00 and having riden less then 5 hours. Bike also has brand new xt rear cassette, chain, rear derailier aswell as brand new brake pads. Bike always washed down after rides and not ridden in muddy, wet conditions. Also has a of truative bars which are a bit wider then stock giving a little more stability.
Bike has the usual cable rub marks and odd scratch but no dents or anything significant.
Besides that the rest is stock. Also have a few more extras which i will have to rummage for but come with the bike (things like extra pads etc...)
Reason for selling is that im looking to move on to something a bit more beefy and downhill orientated.
Bike is located on the upper north shore.
Pictures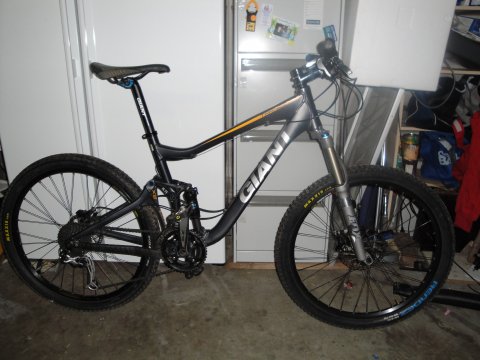 [Mod. embedded images]