You are hereForums / NoBMoB News / NPWS MTB Policy and Trails for the Northern Beaches
NPWS MTB Policy and Trails for the Northern Beaches
---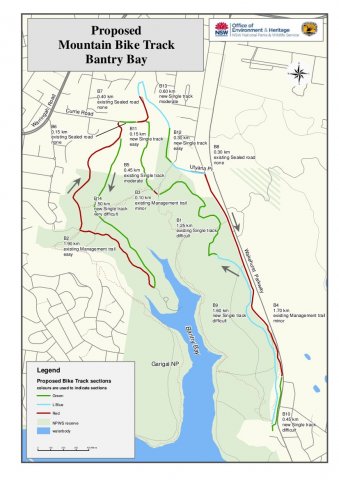 In case you missed it over the weekend there was some great news coming out of NSW NPWS.
Firstly, the release of their long awaited Sustainable MTB Policy (discussion in NSW NPWS Sustainable Mountain Biking Strategy) which should benefit riders state-wide.
Then there was news of the equally long awaited Northern Sydney MTB Pilot Program (discussion in Get on your bike in NSW National Parks!). This included maps of proposed trails in Bantry Bay, Berowra Valley and Oxford Falls . There are information days on the first two of these where the public can learn more and show their support (see link for dates). If you care about this initiative and getting some authorised trails it would probably pay to show up and thank the authorities.
Coverage in the press:
http://www.smh.com.au/environment/conservation/o...
http://manly-daily.whereilive.com.au/news/story/...
Not time to celebrate yet, but it's certainly looking promising!