You are hereBig Royal National Park Loop
Big Royal National Park Loop
---
NB:
This content is part of our wiki-like trails DB. If you feel it can be improved
Login
or
register
to make your contribution.
Large loop from Loftus Oval down to Lady Carrington Drive, up the road - maybe a little too much road for some

- then back into the Park to finish with some nice single track and firetrail.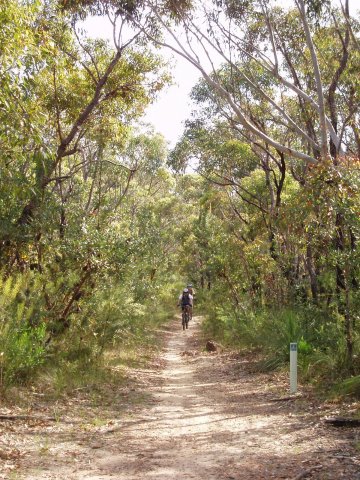 It used to be possible to ride along a firetrail between Waterfall and Heathcote trail stations, but no more. Note the GPS trail where I went looking for that trail and found it blocked.
At least the road section of this ride is dealt with quite quickly and then it's back into the park for some fun on the single track and firetrail sections there. Just past Heathcote station, this route enters the park again along the Bottle Forest trail: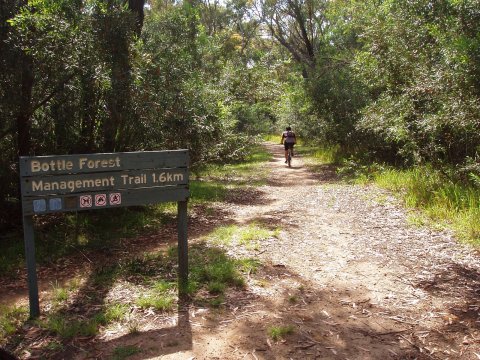 From there it's easy to get a little lost so best to follow the GPS attached.