You are hereCalendar / Mont 2010 training ride @ Terrey Hills/West Head
Mont 2010 training ride @ Terrey Hills/West Head
---

When:
Sunday, 28 February, 2010 - 07:00
Come Rain or Shine:
If it's raining, I won't be there.
Meeting Point:
Terrey Hills shops / Fire brigade car park
-33.682365 151.227937 (Terrey Hills Shops)
It's another "Team Big Test Icicles" training ride for the Mont 2010.
Come along for a reasonably fast paced training ride starting with Centre track in reverse, moving on to Towlers Bay for some decents and climbs and scenery; and a bit of Salvation track on the way back.
This is open for all to join; we just want to test ride our new team emblem attached to our seats.... (in anodised red of course....)

[Mod: tasteless picture removed. Other images linked properly]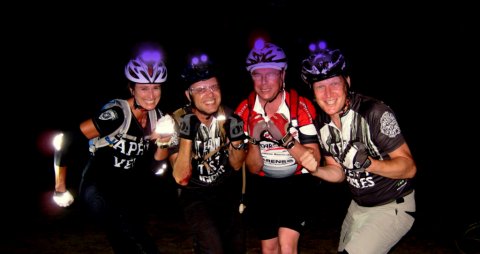 Bernd, sarina, Hans, Dibbler




Blog entries about this meeting...
| Who | Title | Preview (click the title left for more and to comment) |
| --- | --- | --- |
| Hans | Crash at Towler's Bay Track: Stu (Dibbler) in Hospital | Our good man and valuable Mont 24 hr team member Stu (Dibbler) had a bad crash during last Sunday's group training ride at Towler's bay track. He landed hard and stacked after a water bar on an otherwise "easy" part of this firetrail that descends... |
Were you there and have a story to tell?